NEWS
Reivers Softball Sweeps NECC Behind Brock No-Hitter
Iowa Western's Brieanna Brock threw a no-hitter on Saturday to start the Reiver softball team on its way to a 9-0, 18-1 sweep of Northeast (Neb.)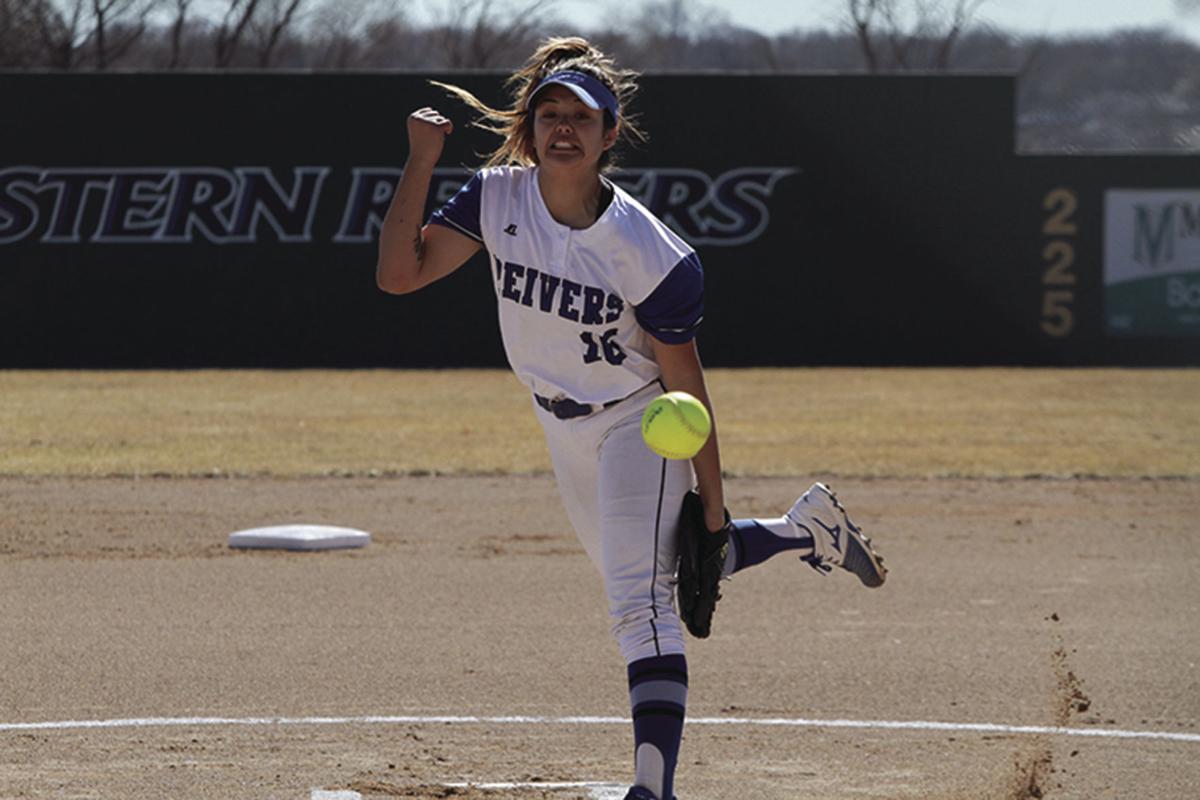 The Reivers erupted for innings of five runs or more four times in the two games.
IWCC coach Ben Greer said the sweep was good to see after three previous doubleheader splits.
"Our emphasis was to play Reiver softball for two games, to come out in the second game and put up a better performance than we did in the first game," Greer said. "It was kind of hard to top a 9-0 no-hitter, but the girls hit well."
In the second game, Brooke Doumer and Bella Manuel each slammed two two-run doubles, and Sierra Leon and Naomi Terrazas also each hit two doubles.
GAME ONE
Northeast 000 00–0 0 5
Iowa Western 310 50–9 9 0
W: Brieanna Brock. L: Teanne Edens. 2B: IW, Rebecca Riley 3B: IW, Brooke Doumer, Trish Sherman.
GAME TWO
Northeast 000 10–1 2 3
IWCC (7-3) 605 70–18 19 1
W: Sidney Copeland. L: Mariah Peyton. 2B: Naomi Terrazas 2, Brooke Doumer 2, Alyx Hagen, Zoe Hicks, Bella Manuel 2, Sierra Leon 2